Despite the fact that around 62% of Australian households have pets, it can still be difficult for pet owners to secure themselves a rental property, so much so that some first home buyers are leaving the rental market for property investment, and doing so with their pet as a key motivator. Landlords have various justifications about why they might not consider a prospective tenant's pets as part of their lease agreements – some of them justified, some of them not so much.
Include pets in your search terms
When searching for a rental property online, you can start with a broad search in the suburbs you prefer and wade through hundreds of possibilities, or you can use specific criteria when searching, such as First National's pet friendly rental search , which delivers listings where landlords have indicated they'll consider applications from tenants with pets. You can further refine your search too based on your pet's needs – for some pets an outside space is essential, or maybe you need a fully fenced property to keep your pet (and passers-by) safe. This might limit your choices to houses rather than apartment blocks obviously. For others, you may just need a nice corner that gets enough light and fresh air to the pet's cage or hutch, so apartments, units or townhouses are fine.
Another good strategy is to think small. Try looking at rental homes and those managed by the owner, instead of large apartment complexes with various property managers and a complicated and potentially difficult Owners Corporation to deal with. Individual landlords may be more willing to speak with you and negotiate flexible arrangements, whereas property managers may have received direct instructions from their landlord clients expressly forbidding them to consider applications from tenants with pets.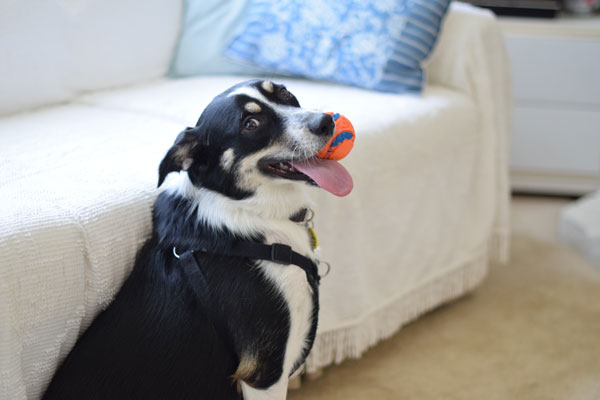 Dig a little to reveal why a property has a no pets policy
If you do find the ideal property and discover no pets are allowed, it's well worth asking why and seeing how much flexibility there is around the idea. It may be a bad experience the landlord had with a tenant and a pet in the past, or just something they think will be more troublesome than the reality your pet might present. State your case to allow your pet onto the lease as part of your rental application. Explain that you plan to stay for a long time as it can be disruptive for your pet to move too often and if you have pet references from a previous lease, make sure you let the property manager know that. Responsible pet owners can be great tenants as they have an extra degree of difficulty when it comes to moving and tend to be less transient tenants than non-pet owners. This won't work in in all cases, but the landlord may just need a little reassurance to be confident you will be a responsible pet owner and the animal will not cause damage to property, or create problems for other tenants or neighbours.